I am thrilled you are here reading Special Needs Stop blog. You will laugh, learn and sometimes cry as I write about the roller coaster ride I call life. You will discover you are not alone when it comes to raising a special needs child or caring for a disabled adult. The feelings we tend to hide from others are open for discussion here and the words we are scared to speak are heard loud and clear. If you are looking for encouragement, humor and a few tears you are in the right place.
If you like what you read and would like email notifications please visit our Contact Page you will be glad you did!
| | |
| --- | --- |
| Posted on July 24, 2016 at 4:20 PM | |
Life is just plain hard sometimes. Everything for me rigt now seems to be falling apart. I am a women of faith but I think I am at my breaking point. I have cried out for help, intervention and answers more times than I can count. Making life decisions for the better can be so difficult and over whelming. There are times I feel so alone. Not lonely just alone. I am fghting battles in every aspect of my life right now and hanging on by the grace of God. Financial burdens are present but are actually taking a back seat to everything else just lingering enough to cause stress and worry but never subsiding. I need a break, I need a break throug, I need change. 
I appear to  have my shit together to others looking in but I really don.t. I am so not where I thought I would be at my age and I am so far from where I want to be, that I am not sure I will ever make it. All I have is hope and blind faith that everything is going to turn around in my favor. I try to be a good person and I always see the good in people but I question why? Why should I always make the hard descsions and sacifices for others? It seems pointless when nothing is working. I don't want to become a synical, angry and bitter person and I'm fighting with everything I have not to become somene I swore I would never be. 
All I can do is keep trying and keep my eyes focused on the future and the blessings I know are in store for me. I just really hope it comes soon.
| | |
| --- | --- |
| Posted on June 26, 2015 at 5:40 PM | |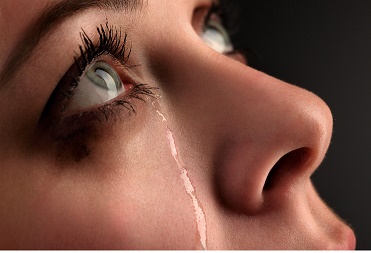 Photo Courtesy: Chepko Danil Vitalevich-ShutterStock


My heart breaks when she doesn't succeed
My heart breaks when I get bad reports
My heart breaks when life is harder than it should be
My heart breaks when I see her frustration
My heart breaks after my anger subsides
My heart breaks when I can't help her
My heart breaks when she can't tell me what is wrong
My heart breaks when I see her alone when she should be part of a group
My heart breaks when she feels over whelmed
My heart breaks when she cries and I do not know why
My heart breaks because I am her mother and I can't fix it
My heart breaks when she takes a huge step backward
My heart breaks when prayers go unanswered
My heart breaks when the pot of gold at the end of the rainbow is just out of reach
My heart breaks when I can't give her what she needs
My heart breaks because I love her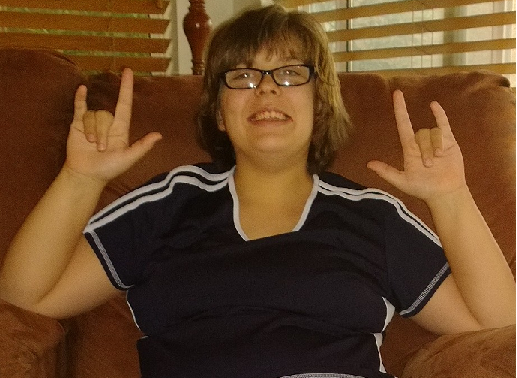 | | |
| --- | --- |
| Posted on June 7, 2015 at 1:40 AM | |
For days now everything has been going great. We have not had any meltdowns, embarrassing moments or dreaded calls from the Day Program. Then it happens. The moment when it all comes full circle and I am reminded that we will always have days that brings us back to point A.
I am not new to this game and I should know better but there has always been a part of me that still asks why. What is the point? Why does this happen and will it ever end? I don't understand the reason behind the melt downs and as hard as I try I am not able to rejoice like the Bible instructs during times of difficulty, confusion and frustration. I have faith in God and I know that all things work together for my good I just wish I could see the light at the end of the tunnel. I want the circle with highs, lows and in between to stop. I want to walk a straight path for longer than a week.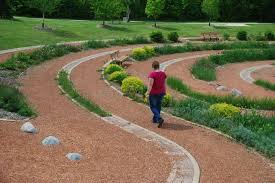 It's the screaming that gets to me, not the crying, defiance or the dirty looks but the loud screaming. The screaming and yelling that causes everyone to stop and look. Every once in a while a kind hearted person will stop and ask if they can help. Then I cry. I can feel the water welling up in my eyes and the whole time I am telling myself don't cry. I clear my throat, stand a little taller and politely say "I don't know." How do I explain what is going on to a stranger? Do I really have time to tell them what approach to take that may or may not diffuse the situation? I know this kind hearted person intentions are good and I appreciate the kindness but at that particular moment I just want to cry. I suppose the softness of their heart has allowed me to soften my heart as well, so tears of embarrassment, frustration and just pure defeat start to flow.
I don't always get embarrassed and for the most part I handle it very well but there are those days when I just want the circle to stop before the meltdown happens. The majority of parents get to see their children move out, start careers and possibly start families of their own. Then there are parents like myself living the same circle over and over again. I am getting older and beginning to wonder how much longer I can do this and even after 20 plus years I am still asking myself and God what I can do differently. I think I am going to stop asking. I think I am going to trust God and His plan. I think I am going to tell myself that the explosive episodes outside of the home are benefitting someone somewhere. Maybe it is helping another mother appreciate her kids and family. Maybe the father that is frustrated with his teenager will go home and tell his child he loves them. Maybe just maybe, this circle I am on is rolling through people's lives and serving a much higher purpose than I could ever imagine. God works that way and for that I am thankful, so I will continue on my circle for as long as I can. I will appreciate the good days a little more and I will gain strength, faith and hope as the circle continues.