| | |
| --- | --- |
| Posted on June 7, 2015 at 1:40 AM | |
For days now everything has been going great. We have not had any meltdowns, embarrassing moments or dreaded calls from the Day Program. Then it happens. The moment when it all comes full circle and I am reminded that we will always have days that brings us back to point A.
I am not new to this game and I should know better but there has always been a part of me that still asks why. What is the point? Why does this happen and will it ever end? I don't understand the reason behind the melt downs and as hard as I try I am not able to rejoice like the Bible instructs during times of difficulty, confusion and frustration. I have faith in God and I know that all things work together for my good I just wish I could see the light at the end of the tunnel. I want the circle with highs, lows and in between to stop. I want to walk a straight path for longer than a week.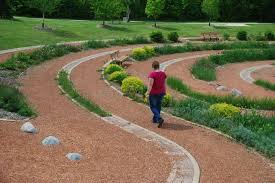 It's the screaming that gets to me, not the crying, defiance or the dirty looks but the loud screaming. The screaming and yelling that causes everyone to stop and look. Every once in a while a kind hearted person will stop and ask if they can help. Then I cry. I can feel the water welling up in my eyes and the whole time I am telling myself don't cry. I clear my throat, stand a little taller and politely say "I don't know." How do I explain what is going on to a stranger? Do I really have time to tell them what approach to take that may or may not diffuse the situation? I know this kind hearted person intentions are good and I appreciate the kindness but at that particular moment I just want to cry. I suppose the softness of their heart has allowed me to soften my heart as well, so tears of embarrassment, frustration and just pure defeat start to flow.
I don't always get embarrassed and for the most part I handle it very well but there are those days when I just want the circle to stop before the meltdown happens. The majority of parents get to see their children move out, start careers and possibly start families of their own. Then there are parents like myself living the same circle over and over again. I am getting older and beginning to wonder how much longer I can do this and even after 20 plus years I am still asking myself and God what I can do differently. I think I am going to stop asking. I think I am going to trust God and His plan. I think I am going to tell myself that the explosive episodes outside of the home are benefitting someone somewhere. Maybe it is helping another mother appreciate her kids and family. Maybe the father that is frustrated with his teenager will go home and tell his child he loves them. Maybe just maybe, this circle I am on is rolling through people's lives and serving a much higher purpose than I could ever imagine. God works that way and for that I am thankful, so I will continue on my circle for as long as I can. I will appreciate the good days a little more and I will gain strength, faith and hope as the circle continues.
Categories: June 2015